What Our
Clients & Partners

Say...
I have had a great experience working with PRMG group! Abdel has helped me and guided me through out the process. For first time home buyers, it's not just finding the right house but also navigating through the entire home buying process. If you have Abdel by your side this entire process would be a cake walk. He has been really proactive and been in touch with everyone involved in the deal. He has answered and explained each step in a detailed manner and has been a great support all along. He has been fully transparent in providing the accurate interest rates and also framed out the right strategy for me to save my cost. I would definitely recommend PRMG group as direct lenders and Abdel Khawatmi in specific to work on your file. Happy home buying!

-Yug Shah
Abdel and his team when above and beyond with helping me purchase my first home! Abdel walked me through every step of the way and explained everything clearly. Extremely professional with his work and would definitely recommend to anyone that purchases a home !! Thank you

-Mohammed Khawatmi
What can we say, Abdel & his team are the best of the best. From the moment we knew we were on the search for a home all the way through the very end, Abdel has been on top of the game - providing constant updates, communicating with all partners & 3rd parties, answering all of our questions to clue us in in exactly what was going on with our loan and closing. Abdel & his team are top notch, made this home buying process so much easier on us.

-Natalie Barone
As an agent, I worked together with Abdel and his team to help our clients secure their first home. This was my first time working with Abdel. Me being an agent, they are all that you can ask for - knowledgeable on the client and their finances, excellent communication, and making it a worry-free process all the way through closing. Best of all, we were able to stay on target with our 31-day close.

-Stephen Tavarez
Search no more, Abdel and his team are absolutely amazing. This is my 3rd home purchased and never has the process been as smooth as it was this time around. They are very professional and work hard to anticipate what's needed to make the process as easy as possible. This team's legit with no surprises and we are very happy to have chosen them! We highly recommend Adbel!

-Amit Shah
What can I say about PRMG that others haven't? Abdel, Pam, Josh, Kelly, Traci and Re-Max realtor Christina Kaplun-Grande, literally answered my hundreds of texts, emails, and phone calls promptly and did their best to put me at ease when I was stressed out or worried we weren't going to have something done in time. Abdel and Pam particularly worked relentlessly for my husband and I, explained everything as detailed as possible, and "left no stone unturned" when it came to getting us the best deal. There's a reason they have all 5 star ratings. Thanks so much to you all!!

-Kristin Hoesly
Abdel really takes care of his clients. He and his team are dedicated and always available to help. We just had a successful refinance, and they got it done quick, easy and painless.

-Dario B.
Recommend anyone buying or refinancing to reach out Abdel. He was so great to work with explained everything little detail. Had a quick smooth process.

-Nadin Awad
Wonderful lender to work with as an agent! Always responsive and on top of every transaction! Highly recommended

-Spero Kaly
Abdel is not only my partner lender but I also had the pleasure to see first hand what great service he provides when purchasing my investment property. He is fantastic with the communication and made sure all parties were always informed throughout the transaction. Definitely a top notch mortgage lender!

-Sharif Hatab
Submit Your Review!
I'd love to hear from you! Use this form to send over details about your experience with me.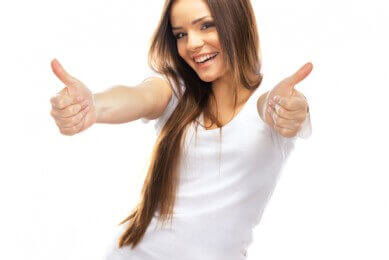 Get Your FREE Pre-Approval Letter Now!